Sky TV Box Sets – press advertising
Sky needed to recapture existing customers attention and drive awareness of Sky Box Sets. So I focused on the completeness of Box Sets from the very beginning – more than anyone else, using both language and visual representation to support this proposition.
TV Box Sets
TV Box Sets
TV Box Sets
TV Box Sets
Sky Broadband – 'BIG' DM
A big offer needs a big mailer. And that is what I created. A giant french-fold retention piece thanking Sky customers whilst offering a big incentive to sign-up for a further 12-months. The original client brief requested a simple letter pack, but we (my writer and I) pushed for a more impactful concept. This winning idea resulted in the mailer becoming the Sky teams 'best practice' DM example. Praise indeed!
BIG DM Offer
BIG DM Offer
Sky TV On Demand – press advertising
Showcasing two of Sky's On Demand key propositions – the UK's biggest Catch-Up TV service, and the latest and greatest TV Box Sets. The objectives were to drive desire amongst Sky prospects whilst further cementing their superiority over competitors. In a very direct Sky world, you need to find some way to add a pinch of personality. The language we used on the campaign with Joanna Lumley aimed to do just that.
TV On Demand
TV On Demand
TV On Demand
Sky Value Unpacked
An advertising first for Sky and a media first for The Sun. Four consecutive full-page display ads masquerading as a four-page guide to Sky's entertainment package, appearing within The Sun's TV Guide.
Sky Value Unpacked
Sky Value Unpacked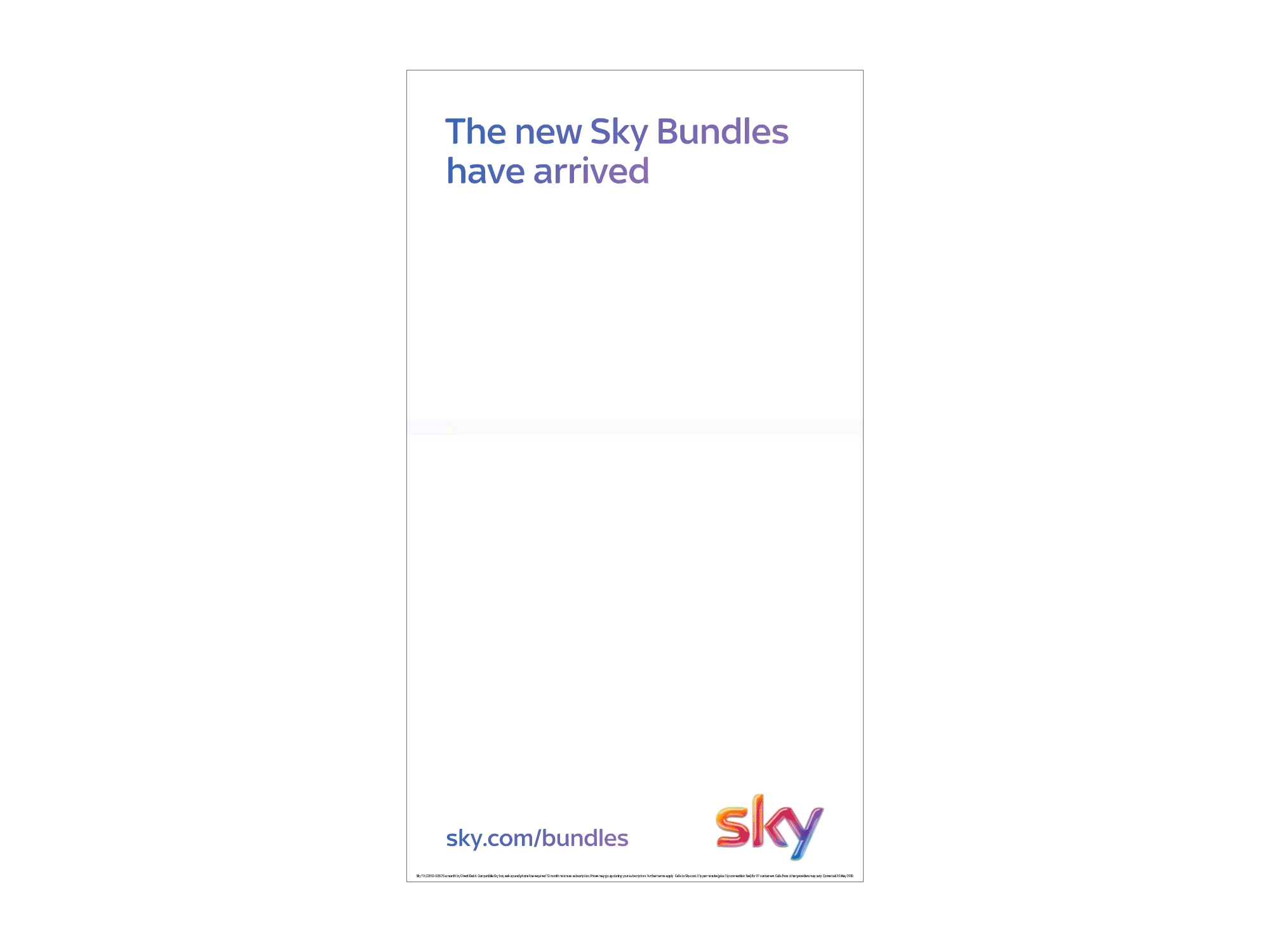 Train Station Digital 6-Sheet